Sheet filter SF-40
The plate filter enables fine or sterile filtration of wine during the winemaking process or before bottling. The insertion of different porous sheets between the plates allows you to achieve the desired stage of filtration.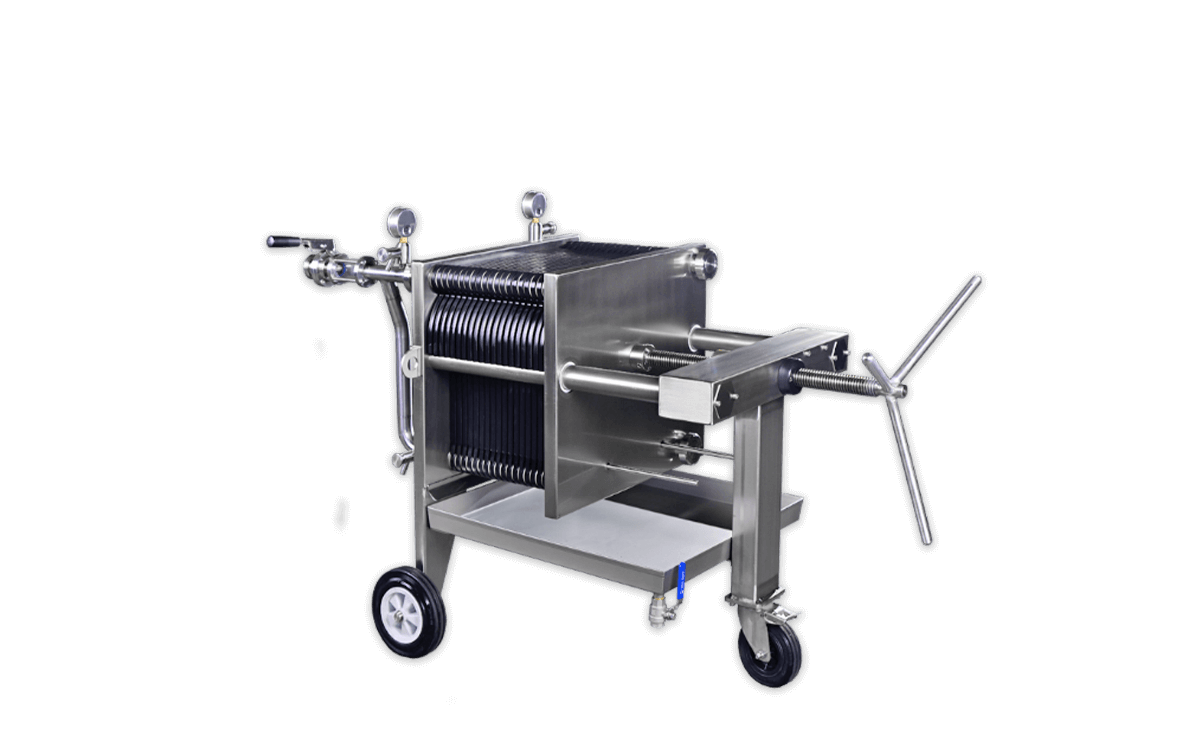 With gradient density filter sheets, the SRAML SF-40 sheet filter holds superior throughput capacity and excellent retention rates, efficiently removing haze constituents, yeast, microbes and colloids while preserving wine's beneficial ingredients — colour, aromas and flavour.
Made with premium materials and components, the SF-40 sheet filter unit is highly reliable and durable while also being simple to operate.
Reliable retention of undesirable components owing to pore structure
Excellent clarifying efficiency owing to top-quality materials
Product specifications
Mobile frame in AISI 304 stainless steel
In/outlet butterfly valves
In /outlet sampling valves
Outlet sight glass for optimal management of the process
Manual screw
| Nominal filtering surface (m2) | Plate dimension (mm) | Electric power source (kW) | Length x Width x Height L × W × H (mm) | Weight (kg) | PDF |
| --- | --- | --- | --- | --- | --- |
| 2,96 | 400 x 400 | 0,33 | 1.820 × 700 × 950 | 242 | |