Kiselghur filter
The Kieselguhr filter achieves superior coarse and fine wine filtration by forming diatomaceous earth coating on horizontal screens. In addition to its automatic filter-aid dosage for optimum performance, it is easy to prepare, operate, drain and clean.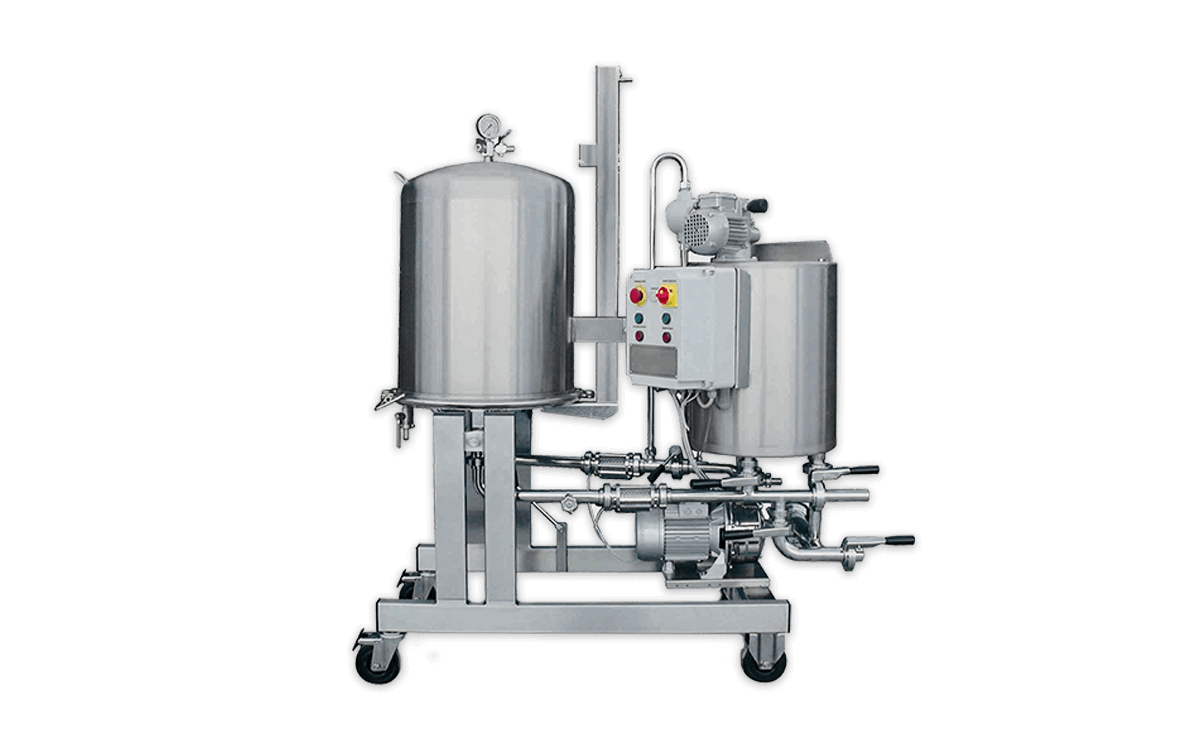 A widespread practice in winemaking, kieselguhr filtration is perfect for large amounts of liquid with low percentages of solids in suspension since it combines high filtering speed with excellent results while respecting individual approaches to filtration.
Filtering up to 1500 litres of wine per hour, all SRAML SCB Kieselguhr filters ensure a safe and reliable process while being simple to use and requiring very little maintenance, greatly facilitating the winemaker's job.
Superior coarse or fine filtration
Reduced filtering times
Low operating costs and maintenance
Automatic filter-aid dosage for optimum performance
SEND INQUIRY
Product specifications
Compliant with food safety standards
AISI 304 stainless steel frame mounted on wheels to be easily moved around the winery
Integrated centrifugal pump
DE mixing tank with a dosing pump for continuous DE dosing to the product
Pressure gauge on the inlet and outlet for pressure control
Sight glasses on product inlet and outlet
Name
Kiselghur filter SCB-2
Kiselghur filter SCB-3
| Filtering surface (m2) | Capacity (L/H) | Length x Width x Height L x W x H (mm) | Max. pressure (bar) | Electric power source (kW) | Supply voltage | Mechanical protection | Weight (kg) | PDF |
| --- | --- | --- | --- | --- | --- | --- | --- | --- |
| 2 | 1.000 | 1.400 × 800 × 1.400 | 6 | 1,75 | 3/N/PE ~ 400/230 50 Hz | IP55 | 180 | |
| 3 | 1.500 | 1.400 × 800 × 1.600 | 6 | 2,5 | 3/N/PE ~ 400/230 50 Hz | IP55 | 210 | |