DE filter for coarse filtration
Ideal for small-scale winemakers, gravity-feed D.E. filter system is used as the first step of filtration to trap all solid particles that could cause haze or sediment in wine by forming a thick-layer coating on the fabric of the membrane filter.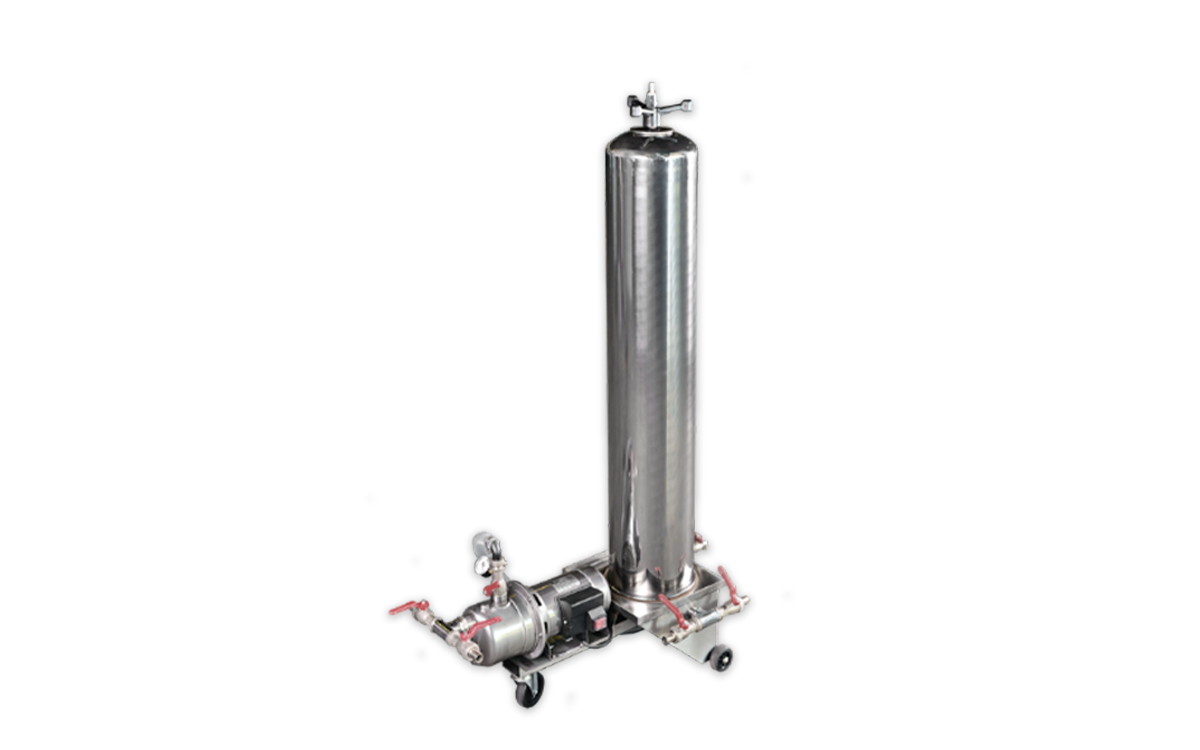 Designed for simple and efficient coarse filtration, Diatomaceous Earth (D.E.) filters have the highest filtration capability of filtering down to 3–5 microns and polishing a wine without making it lose its colour or body.
Free-floating diatomaceous earth, or an alternative product such as Perlite, is layered onto the screen to create the filtration medium and remove larger particles in suspension, preventing wine from appearing cloudy and re-fermenting in the bottle.
Superior coarse filtration
Reduced filtering times
Low operating costs and maintenance
Product specifications
Producing clear juice (the first step of filtration)
Integrated centrifugal pump
Mounted on a stainless steel trolley to be moved around easily
Name
DE filter for coarse filtration
| Capacity (L/H) | Max. pressure (bar) | Electric power source (kW) | Supply voltage | Mechanical protection | Length x Width x Height L x W x H (mm) | Weight (kg) | PDF |
| --- | --- | --- | --- | --- | --- | --- | --- |
| 2.400 | 3 | 0,33 | 3/N/PE ~ 400/230 50 Hz | IP55 | 740 × 350 × 1.300 | 28 | |