Podjetno Naprej | RTV Slovenia |Šraml, proizvodnja strojev
We're delighted to share that Šraml d.o.o. has been featured on RTV Slovenia as a standout among food processing companies. This recognition is a testament to our unwavering commitment to innovative and creative solutions.
We invite you to witness our journey and efforts, which mark just the beginning of our ambitious path towards future triumphs.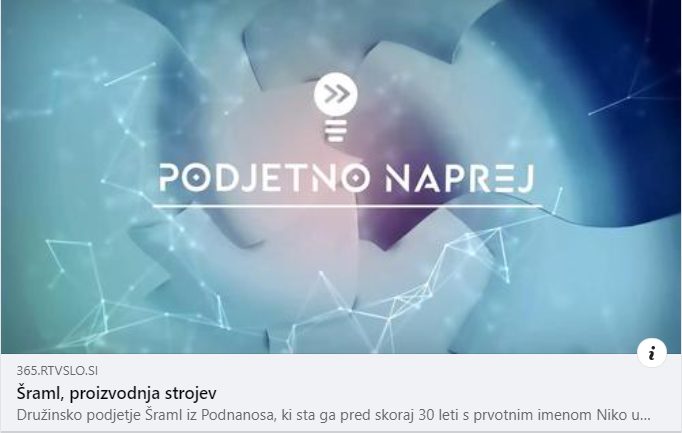 Our profound gratitude extends to our dedicated team, loyal partners, valued customers, and everyone who is part of our entrepreneurial voyage.
Back To Content Hub