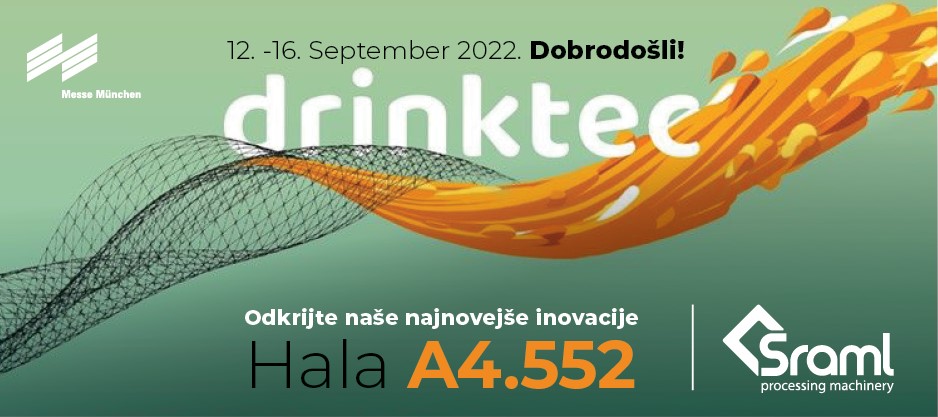 join us from the 12th to the 16th of September in the capital of Bavaria for the DRINKTEC 2022. As this is one of the most important European trade fairs in the field of bottling and filling technologies, SRAML will be participating once again. You are very welcome! For more information about free tickets, for you, your team, or your customers please contact us.
After a long break, we can once again roll up our sleeves to check and discuss SRAML's latest solutions in the field of filling and bottling. After two years, DRINKTEC is returning to the stage and in the week from the 12th to the 16th of September 2022, Munich will become once more the center of solutions and innovation for filling and bottling technology.
The SRAML team will be available for you at booth A4/552 throughout the exhibition all days, and these are just a few of the solutions we will be showcasing this year:
Fully automated monoblock with a counter-pressure filling system with a quick interchange system from bottles to cans.
System with direct vacuum technology for bottling oil.
Monoblock for bottling hot juice
Solutions for manual filling procedures,
Bag in Box packaging filler, … and much more.
Where to find us?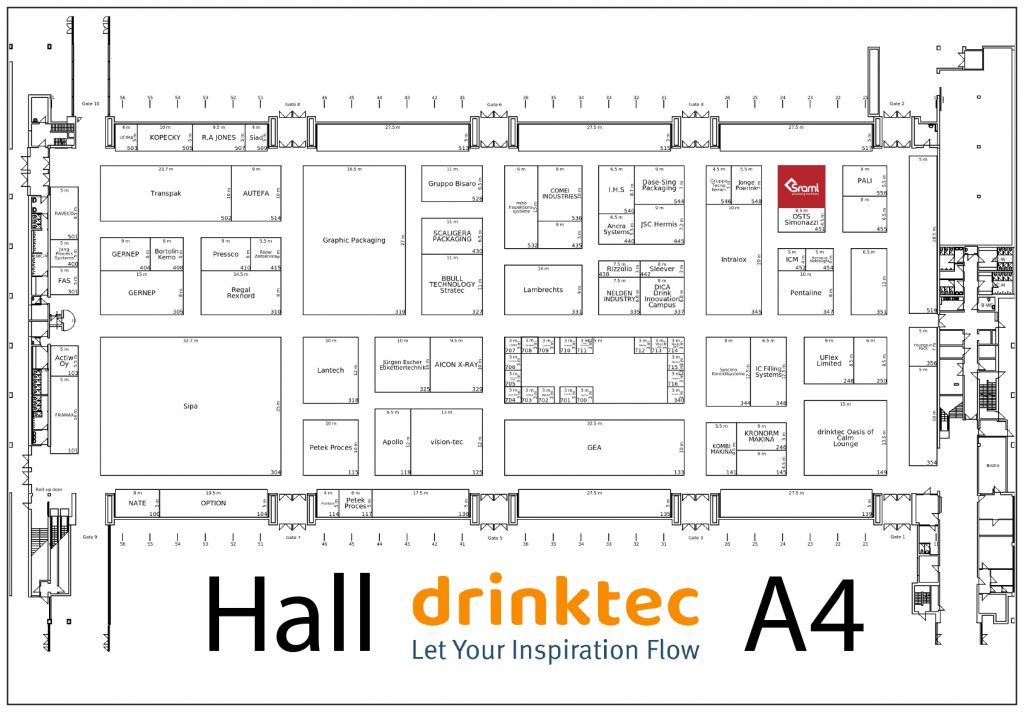 Schedule an appointment
In the busy fair atmosphere, we want to take the time to answer all your questions, so please let us know when you would like to visit us and if you need free tickets for you, your team, or your customers. You can always contact me either by email or by phone. We will welcome you at the DRINKTEC 2022, booth A5/552. See you in Munich!
Back To Content Hub