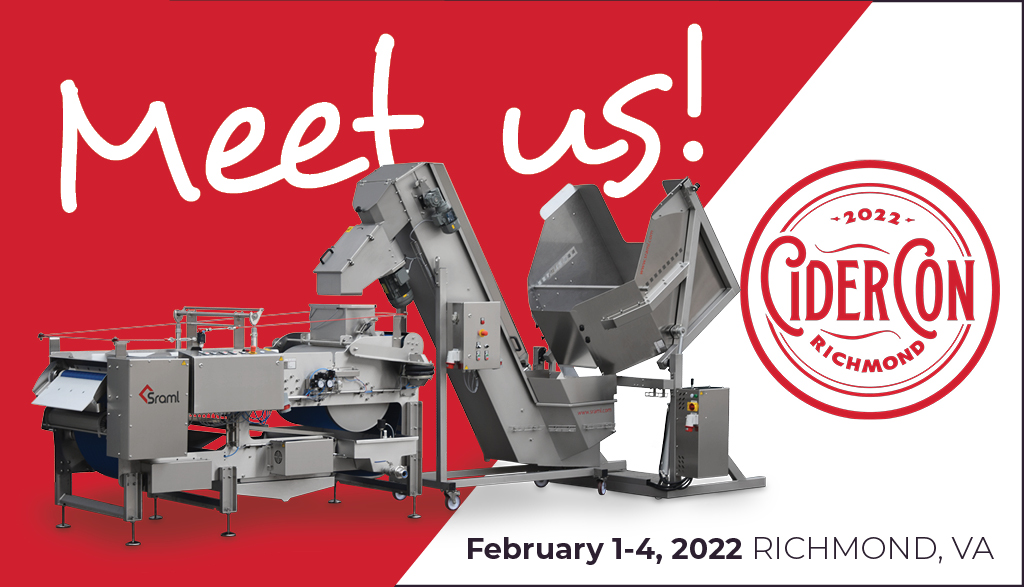 The USACM (United Association of Cider Makers) is preparing for the upcoming annual cider convention CiderCon™ 2022. So do we at Sraml with our US partner Criveller Group. This year's CiderCon™ will be held Tuesday, Feb. 1st to Friday, Feb. 4th, 2022 in RICHMOND (VA).
The cider convection was created as an opportunity for the cider community to gather, learn, collaborate and last but not least share experiences and ideas CiderCon™ connects cider producers with the industry to exchange and discuss trends, innovations, solutions, ideas on best practices with the common goal of creating the best sparkling experience.
Together with our US partner Criveller Group will be presenting the latest innovation and solutions for cider making. More information CiderCon™ 2022
What to expect?
This time we will showcase our innovative setup for cider making. More information: https://www.youtube.com/watch?v=YAKjkm_Wd-8&t
Back To Content Hub